Durch Gesichtsreinigung "boosten" Sie ihre Pflegeprogramm.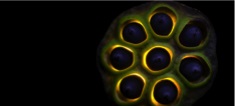 The epidermis is undergoing a permanent, approximately 30 days lasting renewal process. Young skin cells, the so-called keratinocytes, migrate
to the
skin surface where they then die.
cloud server
. Together with dirt particles and make-up residues they clog the skin's surface. The compression of the upper skin layer also leads to dehydration, poor circulation, oxygen deficiency and a rough, uneven skin texture.
Therefore, a thorough cleansing is the indispensable first step of every skin care routine. Cleansing your face every morning and evening is important since it ensures that precious active ingredients of your skin care program are able to penetrate deeply into the skin.
A good cleanser should contain active ingredients that have pore-refining properties and regulate excessive sebum production. Witch-hazel or cucumber extracts are very good. For all skin types and especially for sensitive skin, soothing ingredients such as bisabolol and panthenol are important. Alcohol-free products are definitely highly recommended.
|||||

3
Like
|||||