Von BB auf CC Cream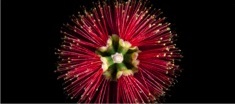 From BB to CC CREAM.
While the BB cream is the trendy, must-have product at the moment, a new generation of products, CC creams, has just been launched. If you don't know which one is for you, read on for our quick guide that demystifies these multitasking marvels.
BB Creams.
The initials "BB" stand for beauty or blemish balm.
Fernversibarnsmoc
BB Creams are multitaskers: a non-brightening primer, light foundation, moisturizer and sunscreen in one, sometimes even with some built in anti-aging properties.
CC Creams.
CC creams (standing for Complete Care at Qamaré) can be seen as an improved version of the BB cream with a much better coverage, an enhanced skin feel and active ingredients with much higher efficacy and better long-term results on the skin.
What's the difference?
The BB cream tends to be a bit heavier while the CC cream tends to be a tad lighter. When skin care meets make-up, CC cream definitively brings
you the
benefits of the two worlds. These multitasking skin care products provide a nude look and a treated, protected skin in one single application which is ideal for women who
do not
have the luxury of the time for the beauty routine.
|||||

7
Like
|||||