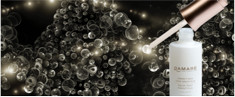 Serums are designed to work on specific skincare needs, for example fine lines and wrinkles or pigmentation. They are usually light and water-based, and therefore used as a booster or treatment underneath a cream. Serums contain the most potent dose of active ingredients you can find in nonprescription products. These highly concentrated potions are made up of very small molecules, formulated to hold active ingredients for more ready absorption and deeper penetration into the epidermis.

Because serums can penetrate deep into the lower epidermis layers, they can reverse skin damage, repair and treat different skin conditions and slow down the ageing process. They also enhance the performance of creams and boost their effectiveness for long-lasting results.

When choosing a serum, give the preference to the one with in pump bottles that dispense just the tiny amount you need. Those few concentrated drops are super-efficient since the active ingredients in a serum penetrate your skin faster and more effectively. When you are subject to hot climates or oily skin, they may even work better than other products. Just remember to apply serum after cleansing your skin and before moisturisers and other skin care, because otherwise the serums won't be absorbed into the skin. But keep in mind that serums should be used over a longer period of time (2 to 3 months) to achieve its optimal effect.

|||||

0
Like
|||||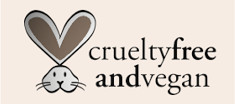 Qamaré skin care products do not contain any animal or animal by-products.
Ingredients like for example:
· Beeswax, Honey
· Glycogen
· Porks derivatives like gelatin or allantoin
· Milk
· Lanolin,…

are totally excluded from Qamaré skin care products. And this exclusion doesn't restrict us by designing very effective high end formulas, since trendy active ingredients like hyaluronic acid or squalane can be biotechnologically extracted from plants. But we do not limit ourselves to the formulation of our skin care products.

Respect for nature also means that our products are formulated completely without animal testing. If animal testing is banned in Europe since 2013, it is unfortunately not the case everywhere else, since some countries like for example China still require animal testing for registration.

We therefore will not enter this kind of markets since we want to guarantee 100% cruelty free skin care. Beauty at nature expenses is not an option.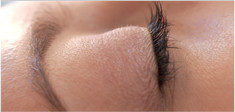 During the night, as the production of the stress hormones adrenaline and cortisol slows down to its minimum, the natural biological skin repair mechanism starts. Whereas your body falls asleep, your skin works intensively on its regeneration. Thanks to the strongest cell division, the actives are particularly well absorbed during the night. Before going to bed, remove gently and effectively makeup and dirt particles from the skin. This is the only way for your night skin care to support effectively the skin regeneration process. Night creams with active ingredients such as Gingko, Centella or wheat proteins are very helpful. So while you are sleeping and dreaming, you can deliver an extra portion care to your skin, the night skin care.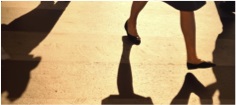 Fine dust, smoke particles, traffic micro-particles and UV-rays cause the formation of free radicals in the epidermis. Free radicals are aggressive oxygen compounds propagating the so-called "oxidative stress". They attack the tissues causing lasting damages. This accelerates the skin ageing process. Wrinkles and lines are becoming deeper, the skin loses its firmness and elasticity, dark spots appear. It is therefore crucial to fight the free radicals. Natural antioxidants are important, since they play a vital role in neutralizing free radicals and reduce the new formation of free radicals. Qamaré uses powerful antioxidants like Edelweiss, Cloudberry, Epilobium, Melissa, Vitamin C or E in all its products. Especially the Q-Formulas, Q-Cell MDA and Q-Bright MDA demonstrates outstanding results in reducing free radicals.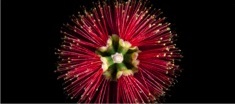 From BB to CC CREAM.
While the BB cream is the trendy, must-have product at the moment, a new generation of products, CC creams, has just been launched. If you don't know which one is for you, read on for our quick guide that demystifies these multitasking marvels.

BB Creams.
The initials "BB" stand for beauty or blemish balm. Fernversibarnsmoc BB Creams are multitaskers: a non-brightening primer, light foundation, moisturizer and sunscreen in one, sometimes even with some built in anti-aging properties.

CC Creams.
CC creams (standing for Complete Care at Qamaré) can be seen as an improved version of the BB cream with a much better coverage, an enhanced skin feel and active ingredients with much higher efficacy and better long-term results on the skin.

What's the difference?
The BB cream tends to be a bit heavier while the CC cream tends to be a tad lighter. When skin care meets make-up, CC cream definitively brings you the benefits of the two worlds. These multitasking skin care products provide a nude look and a treated, protected skin in one single application which is ideal for women who do not have the luxury of the time for the beauty routine.

|||||

6
Like
|||||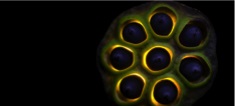 The epidermis is undergoing a permanent, approximately 30 days lasting renewal process. Young skin cells, the so-called keratinocytes, migrate to the skin surface where they then die. cloud server . Together with dirt particles and make-up residues they clog the skin's surface. The compression of the upper skin layer also leads to dehydration, poor circulation, oxygen deficiency and a rough, uneven skin texture.

Therefore, a thorough cleansing is the indispensable first step of every skin care routine. Cleansing your face every morning and evening is important since it ensures that precious active ingredients of your skin care program are able to penetrate deeply into the skin.

A good cleanser should contain active ingredients that have pore-refining properties and regulate excessive sebum production. Witch-hazel or cucumber extracts are very good. For all skin types and especially for sensitive skin, soothing ingredients such as bisabolol and panthenol are important. Alcohol-free products are definitely highly recommended.

|||||

3
Like
|||||
| | |
| --- | --- |
| Qamaré : my new cosmetic brand adored fully adopted ! | October 28th, 2015 by Markus Hepting |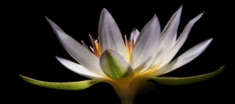 In this new beauty article I wanted to wrote about a cosmetics brand that I discovered few weeks ago. This is theSwitzerland brand : Qamaré. go ask alice song This is my real favorite for a while. The products are really an extra quality and meet all my expectations as well level of product quality, as the health point of view but also result … I will explain everything in this article!

|||||

9
Like
|||||
| | |
| --- | --- |
| Welcome to the Qamaré Blog ! | August 21st, 2014 by hpadmin |
Here you will have in the future a great deal of information about the Qamaré universe and its amazing natural actives. You will also find recommandations and advice for your everyday beauty care, interviews… and a lot of surprises.We look forward to your regular visit on the blog. whois . Cvikov

|||||

22
Like
|||||